General Information
Author's Guide
Quick Links
Invited Speakers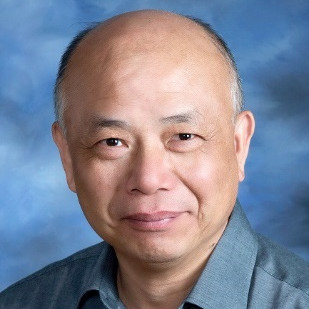 Prof. Xiaobu Yuan
University of Windsor, Canada

Dr. Xiaobu Yuan is a full professor with the School of Computer Science at the University of Windsor, Canada. He started research on Virtual Reality (VR) more than twenty years ago, with his first paper on the subject published in 1997. For his contribution of applying VR in robotics, he was invited to serve three times in the technical program of IEEE International Conference on Robotics and Automation (IEEE ICRA). His research mainly focuses on inventing new means for the creation of joint human‐computer intelligence via VR, and his on‐going research projects include the use of software avatar for interactive software customization and the construction of simulation environment for autonomous vehicles.

Speech Title: The Challenge of Reality Gap for VR‐Based Testing of Autonomous Vehicles
Abstract: Along with rapid development of advanced sensor technologies and AI‐empowered perception systems, we are fast approaching the days when autonomous vehicles can operate on the road without the need of human intervention. While modeling and simulation are well‐established tools for analysis, design, acquisition, and training in the automotive domain, the difference between computersynthesized and real environments has created a so‐called "reality gap" that prevents the transfer of simulated experience to the real world. In this talk, we are going to examinate the issues that cause the problem, discuss approaches that have been developed as possible solutions, and explore directions to reduce the reality gap for more reliable and effective testing of autonomous vehicles.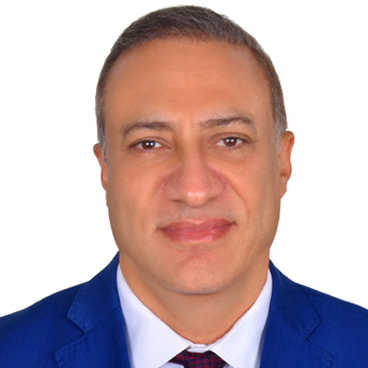 Prof. Tarek Ismail Mohamed
Ajman University, UAE

Professor Tarek Ismail is a specialist in Product Design and 3D Visual Communication by Computer. Tarek is educated in the Product Design Department at the College of Applied Arts, Helwan University – Egypt, from 1990 to 1996. He moved to Germany to get A Ph.D. in collaboration with the College of Fine Arts (H.B.K.) in Braunschweig –from 1996 to 1999. Tarek went back to Egypt and worked as a doctor of Product Design and 3D Visual communication in the Industrial Design Department, Faculty of Applied Arts, Helwan University. Tarek held many exhibitions that reflected his thoughts on the 2D, 3D Design of different products, using the Computer and 3d Modeling.

Speech Title: The creative Methods of products' E-marketing with VR/AU Reality
Abstract: With the rapid development of digital technology and its various tools and applications, the electronic marketing of products has become more widespread and influential. Soon, experts predict that E-marketing is the dominant method of product marketing according to the many advantages of saving time, effort, money, and being more attractive.
One of the modern E-marketing techniques is VR/AU reality, which provides users with additional information and an exciting view in complete immersion.
So this paper examines the importance of using VR/AU reality as one of the developed methods in the E-marketing of the products and the need to integrate the E-marketing by VR/AU reality with the early stages of the design process.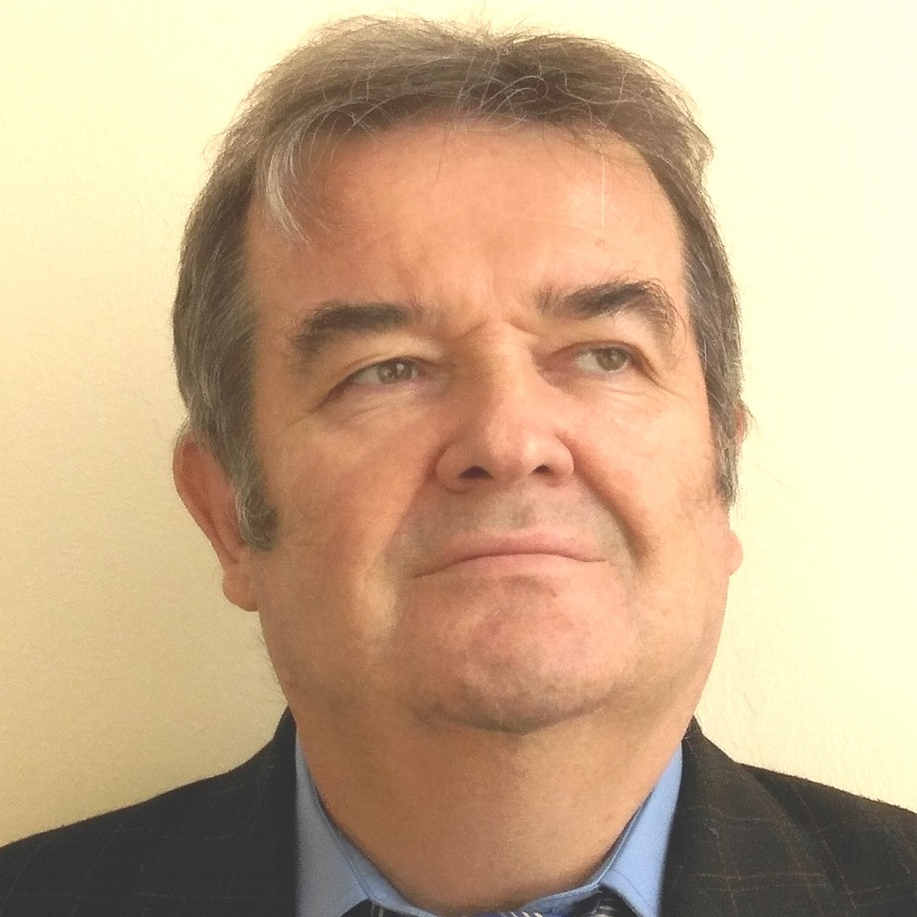 Prof. Dimiter Velev
University of National and World Economy, Bulgaria

Professor Dr. Dimiter Velev is with the Department of Information Technologies and Communications at the University of National and World Economy (UNWE), Sofia, Bulgaria. Dimiter Velev is the Director of the Science Research Center for Disaster Risk Reduction at UNWE. He holds a M.Sc. degree in Electro-Engineering from the Sofia Technical University, Bulgaria and a Ph.D. degree in Computer systems, Complexes, Systems and Networks from the Pukhov Institute for Modelling in Energy Engineering at the National Academy of Sciences of Ukraine. Prof. Velev is a member of the International Federation for Information Processing (IFIP), http://ifip.org/, in which he is the: Vice-chair of IFIP Domain Committee on Cloud Computing; Vice-chair of IFIP TC5 New Activities and Interdisciplinary Research; Secretary of IFIP WG 5.15 Information Technology in Disaster Risk Reduction.

Prof. Velev's main areas of academic and R&D interest are Information Technology, Web Science, Cloud Computing, Mobile Computing, Online Social Networks, Integrated Information Systems for Disaster Management, Artificial Intelligence, Cybersecurity, XR. He is a regular chair and a keynote speaker of conferences in Asia and Europe and a reviewer of many scientific publications in journals and conferences. He has published more than 200 ICT-related papers.

Speech Title: Improving Disaster Situation Awareness through Virtual Reality Training
Abstact: In last years, the natural and man-made disasters increasingly cause thousands of deaths and tremendous damage to property around the world, displacing tens of thousands of people from their homes and destroying their livelihoods. Responding to disasters in an effective and timely way can minimize casualties and damages and reduce the resulting economic losses and social consequences. Both citizens and rescuers must be prepared in advance to act correspondinly in disaster situations.

An important aspect of disaster prepardness is the suitable training how people to behave in such calamous conditions and it is closely related to situation awareness, which represents the perception of environmental elements within a volume of time and space, the comprehension of their meaning, and the projection of their status in the near future. Situational awareness is important that everyone is aware of their surroundings and the potential hazards they face.

Traditional disaster preparedness training could be expensive or impractical for certain situations. Virtual Reality (VR) technology could be used to reduce the negative aspects of real-life training and the consequences of inadequate training. The aim of the paper is to propose a concept for improving disaster situation awareness through Virtual Reality training.
Assoc. Prof. Bambang Leo Handoko
Bina Nusantara University, Indonesia

Associate Professor Bambang Leo Handoko, academics and practitioners in the field of business, specialty in Auditing. Experience as auditor in public accounting firm, internal auditor for corporation and auditor for securing vital objects of National Police Headquarters. He is an expert in financial audit, cryptocurrencies, financial technology, and e-business. He has had many international publications in reputable journals and proceeding with high index from many citations and acknowledgement from international researchers. He had won a lot of research grant from institution and government. Currently work as Subject Content Coordinator Auditing in Accounting Department, Faculty of Economic and Communication, Bina Nusantara University of Indonesia. He also technical committee in many reputable journal and conference.

Assoc. Prof. Plamena Zlateva
Bulgarian Academy of Sciences, Bulgaria

Associate professor Dr. Plamena Zlateva, Dr. is with the Institute Robotics at the Bulgarian Academy of Sciences (BAS), Sofia, Bulgaria. She hods M.Sc. degrees in Applied Mathematics from the Sofia Technical University and in Economics from the Sofia University St. Kl. Ohridski, and Ph.D. degree in Manufacturing Automation from the Institute of Conrol and System Research, BAS. Her main areas of academic and research interest are Control Theory, Mathematical Modeling and System Identification, Risk Management, Risk Assessment. She is a Secretary of IFIP Domain Committee on Information Technology in Disaster Risk Reduction.